Music Radar's Top Rated Mic Stand of 2021
The MC-125 Studio Mic Stand
Security and Convenience
Genesis Series Plus Guitar Stands
Where do you want to go today?
MDS Series Device Stands
Now Shipping
The Nucleus-Z Pro
A history of Innovation
Over 40 Years of Firsts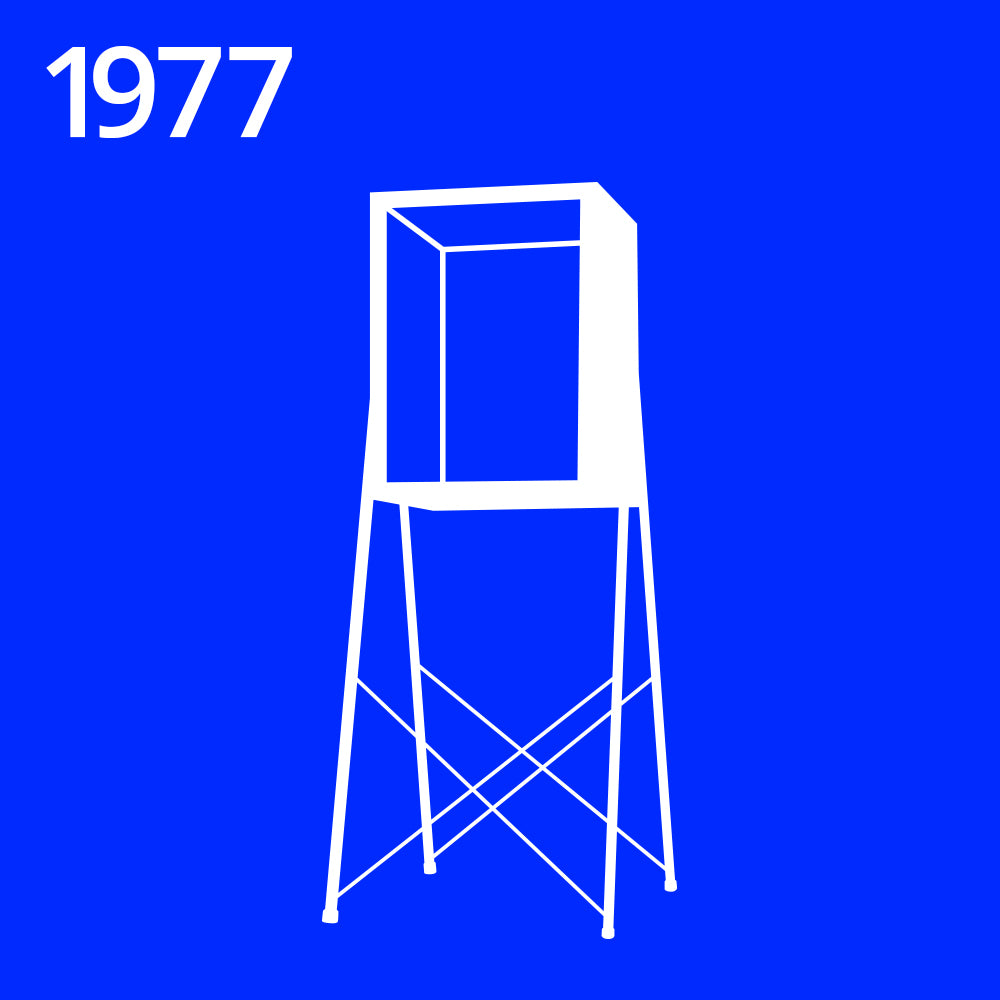 ULTIMATE SUPPORT IS FOUNDED
Founder Darrell Schoening designs and builds the first A-frame speaker stands from salvaged hang glider tubing. Soon other musicians are begging for their own set. Ultimate Support Systems is born.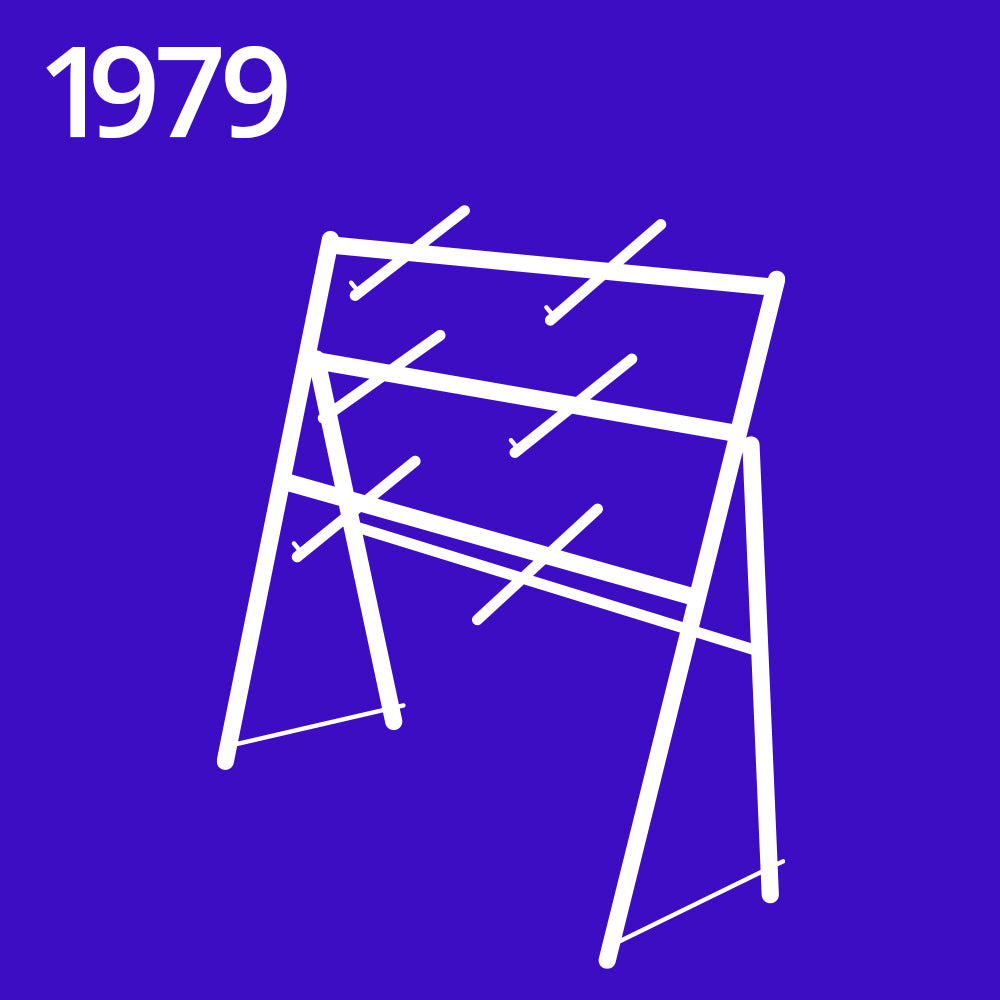 First A-Frame Keyboard Stand
Ultimate introduces its first keyboard stand – the A-frame triple tier – when electronic keyboards first hit the market. Electronic keyboards are a growing
market and Ultimate's keyboard stand goes along for the ride.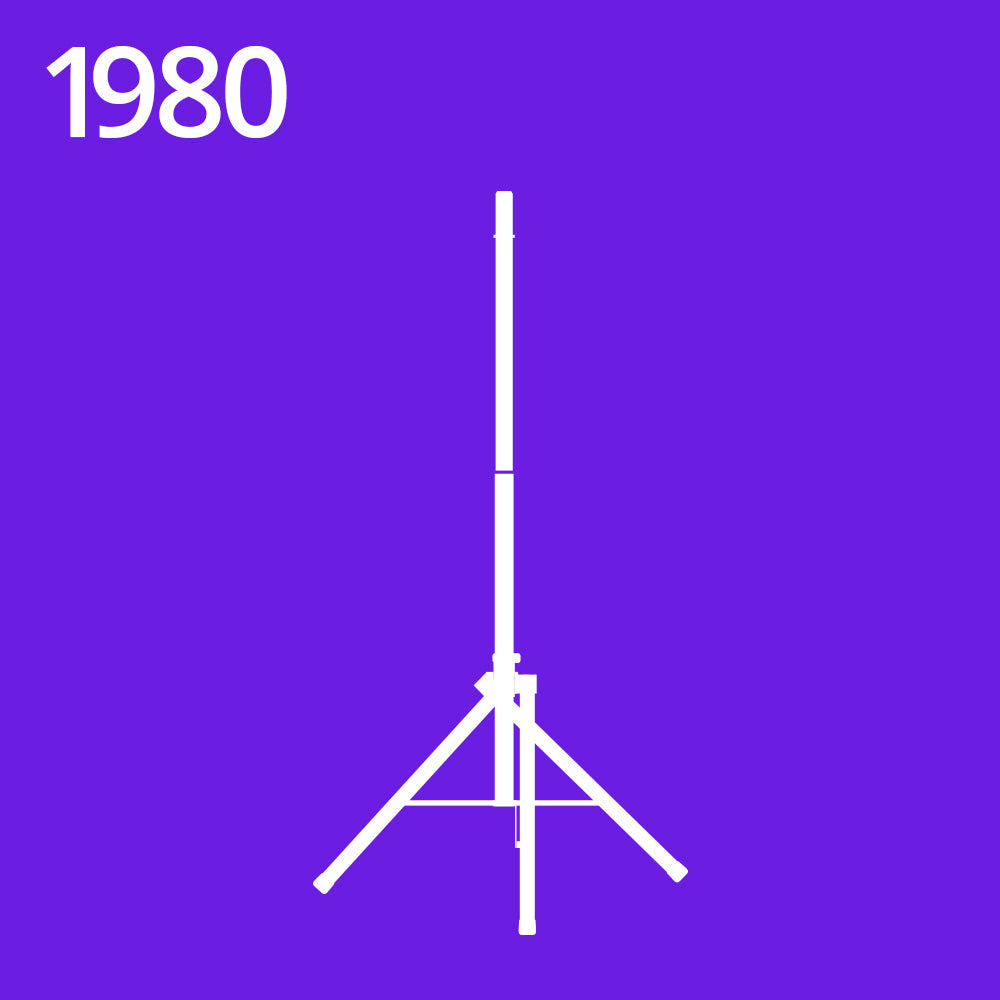 FIRST TRIPOD SPEAKER STAND
Ultimate release the first tripod speaker stands with a simple, compact design customers love. This is the first tripod speaker stand!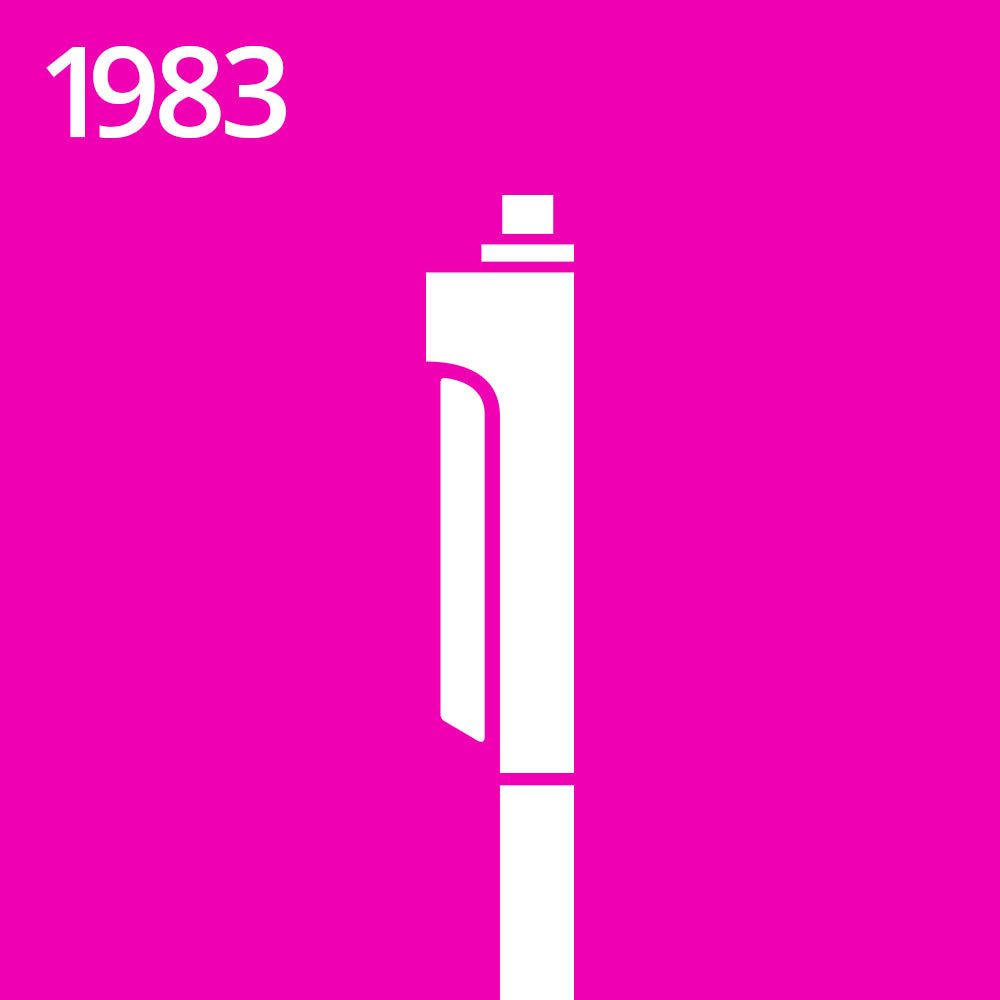 THE FIRST ONE-HAND CLUTCH MIC STAND
The innovative MC-66 one-hand mic stand is introduced, bringing the world the first one-handed clutch microphone stand!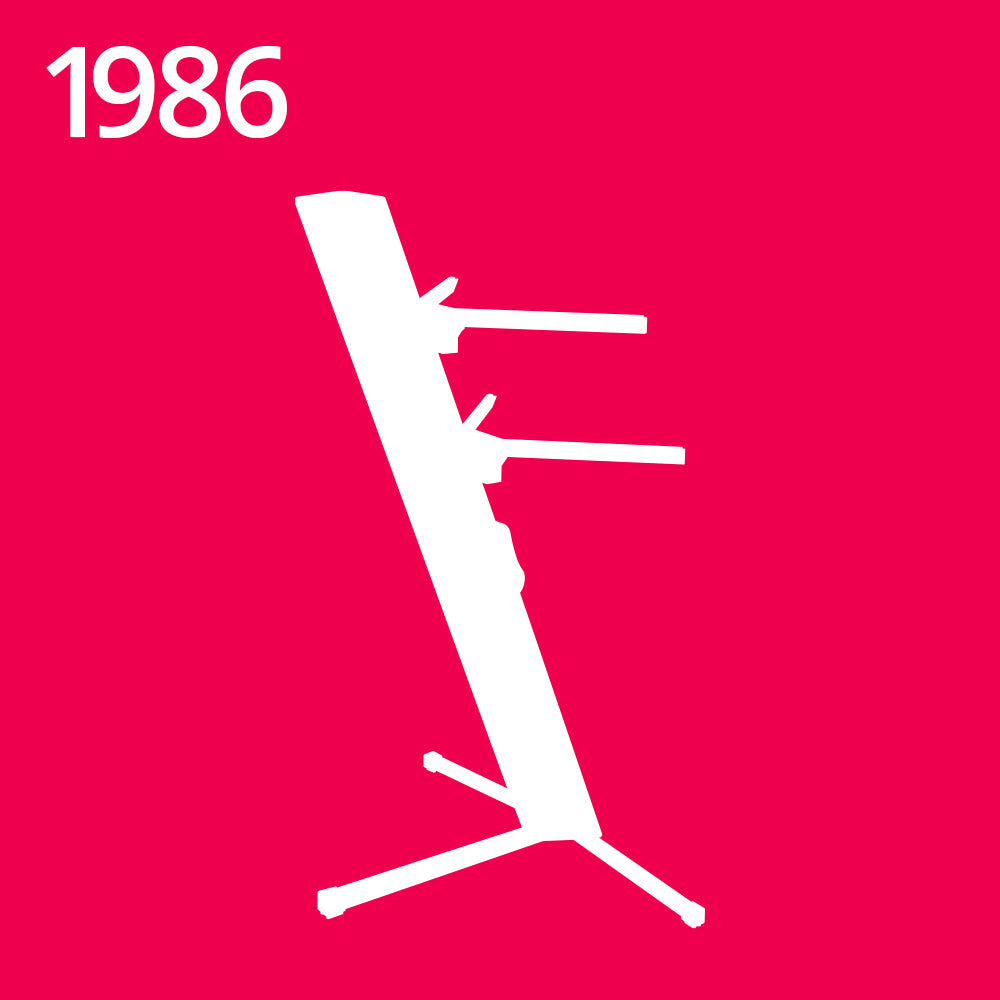 THE FIRST COLUMN KEYBOARD STAND
The debut of the APEX column keyboard stand at the summer NAMM show takes the music industry by storm. Wins Best New
Product award at winter NAMM.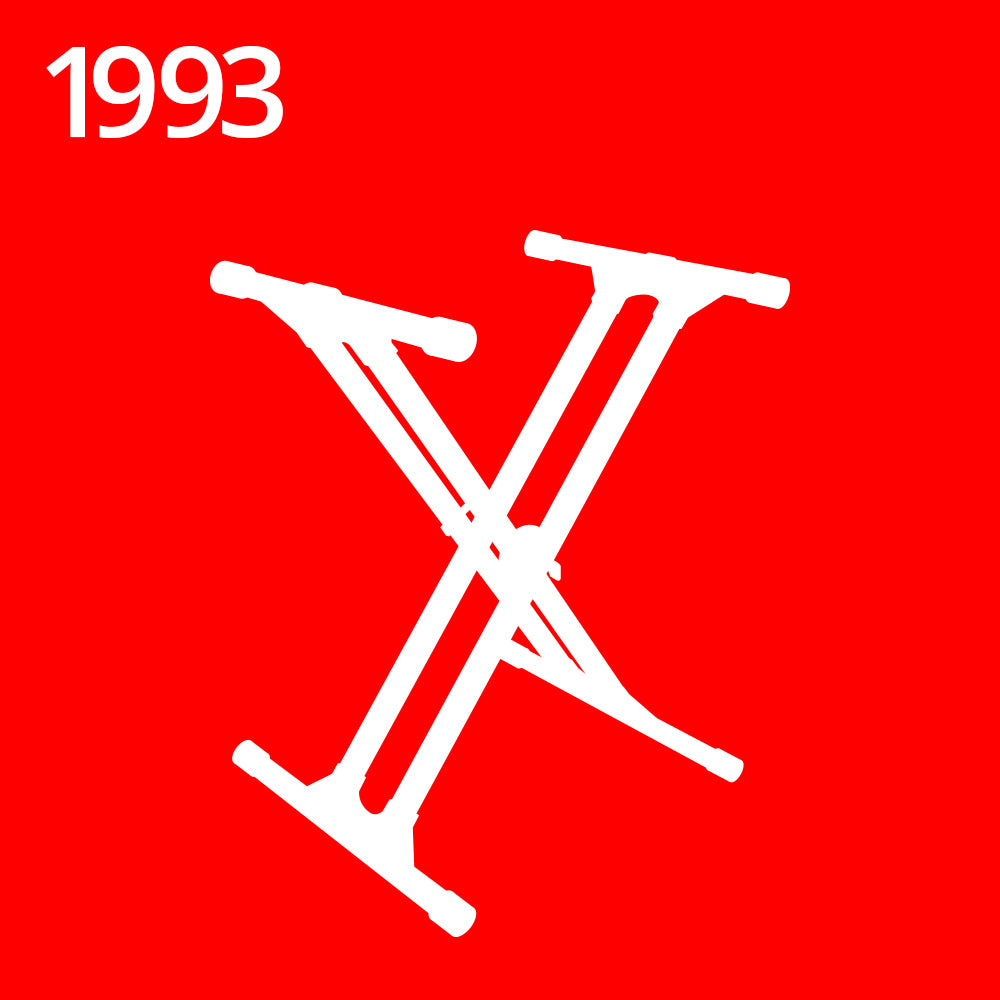 First Keyboard X-Stand
Ultimate introduce their first X-stand for keyboards. This simple design goes on to become an industry standard worldwide.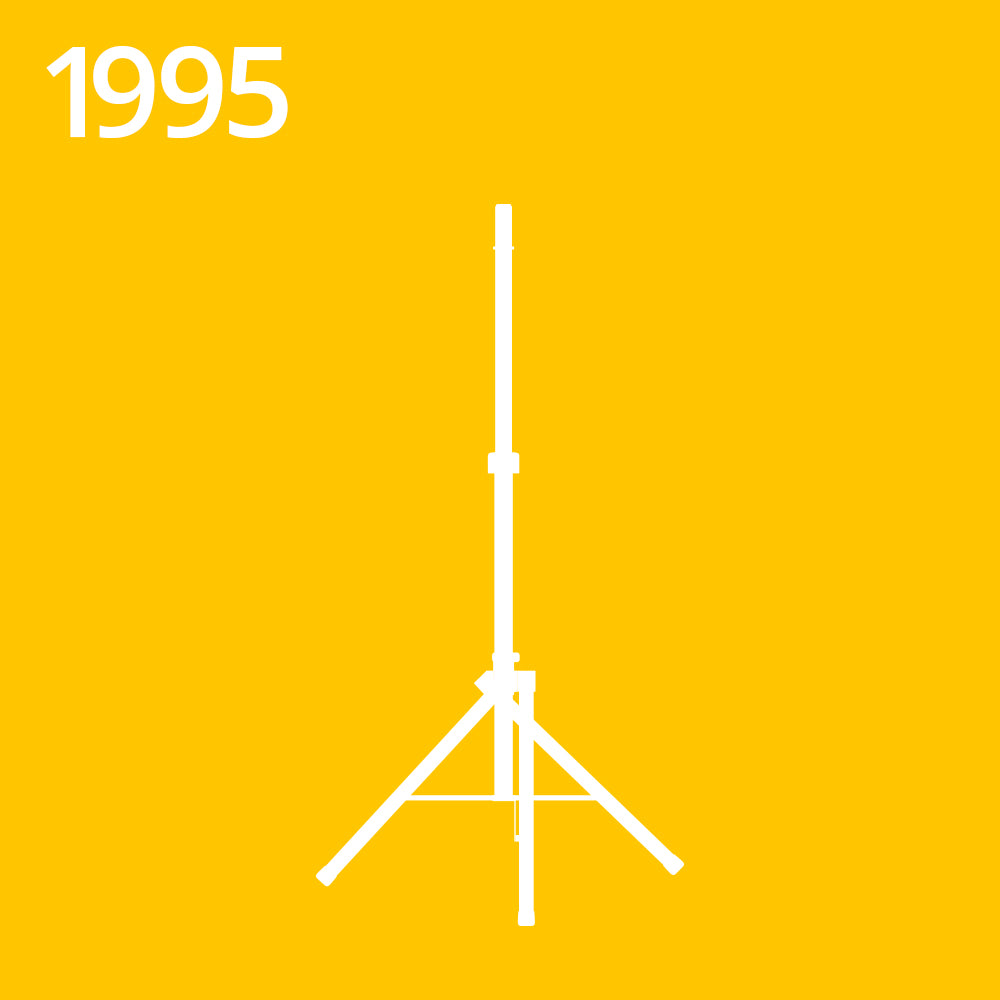 Utililock Speaker Stand
Ultimate celebrates its 20th anniversary. The Ultilock
speaker stand is introduced.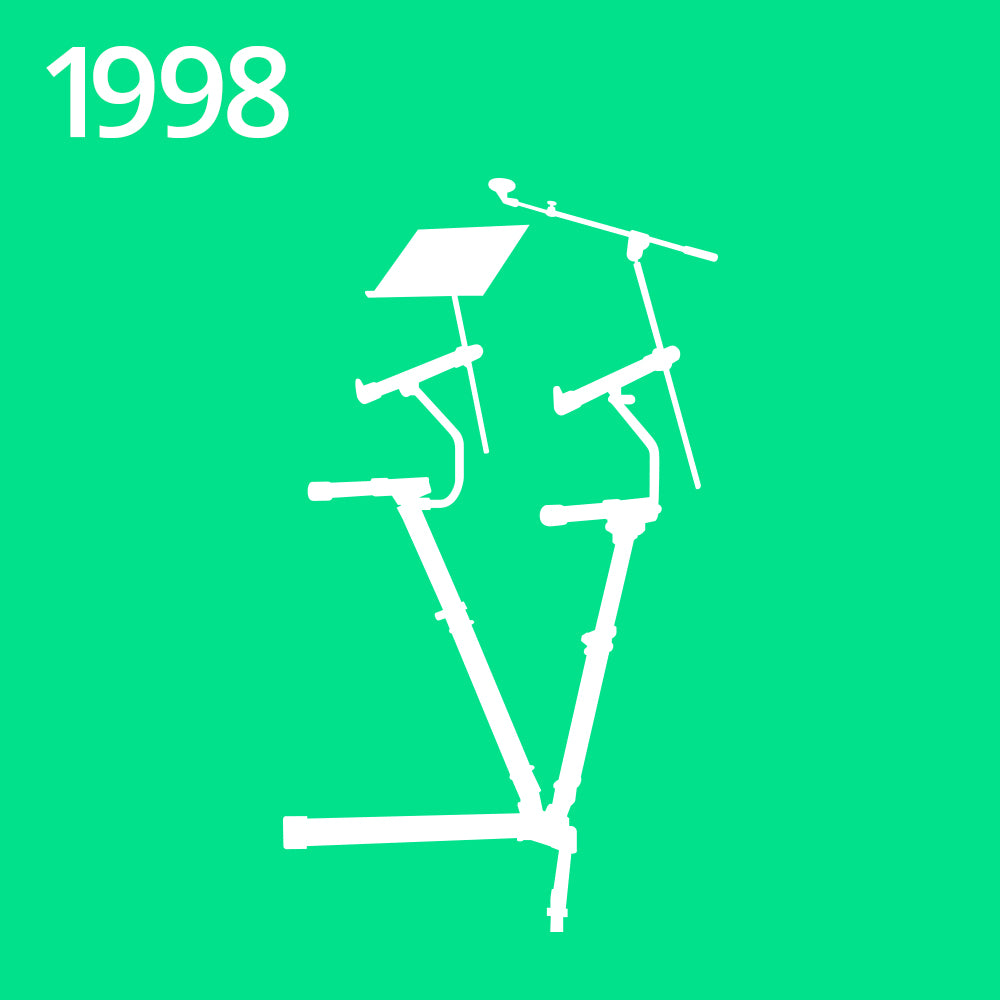 V-Stand and Telelock Introduced
The V-stand is born and also, the TeleLock speaker stand, descendant of the Ultilock, are introduced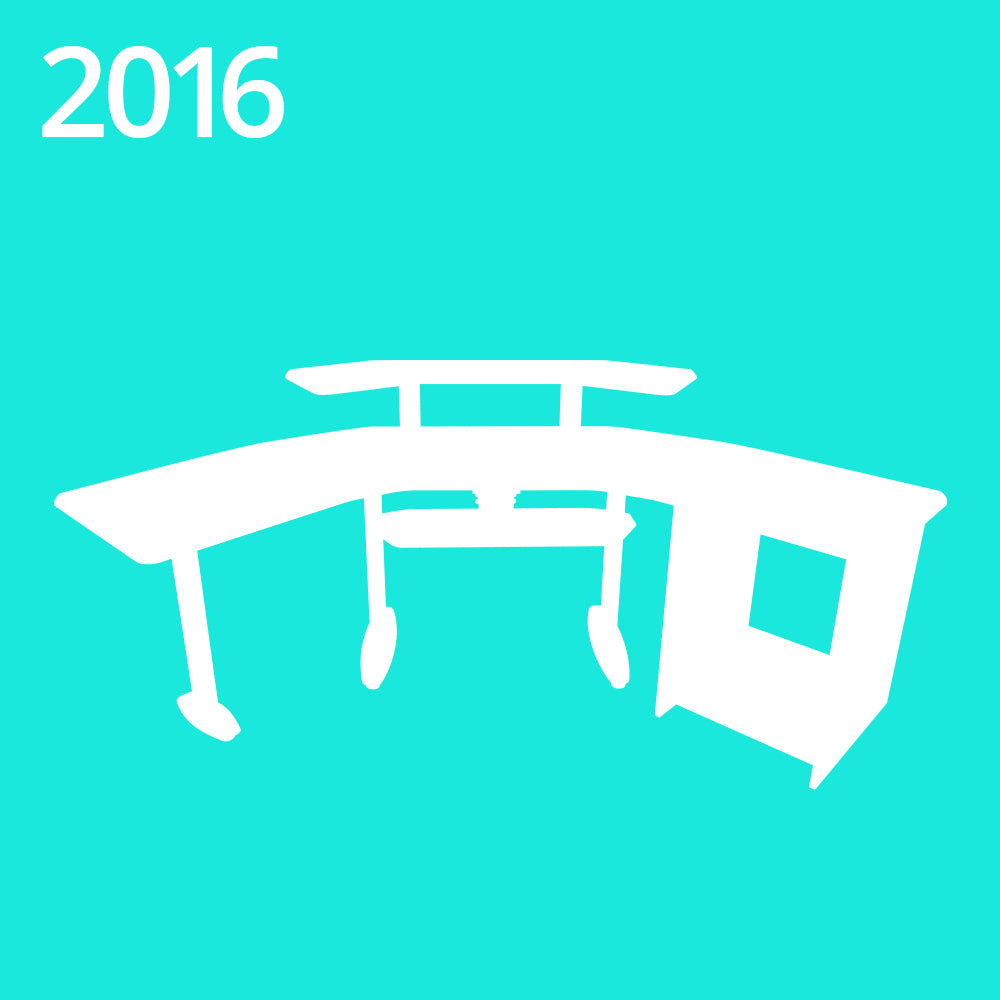 Studio Furniture
Ultimate Support introduces the Nucleus line of studio furniture, kicking off a new era of affordable furniture solutions for musicians.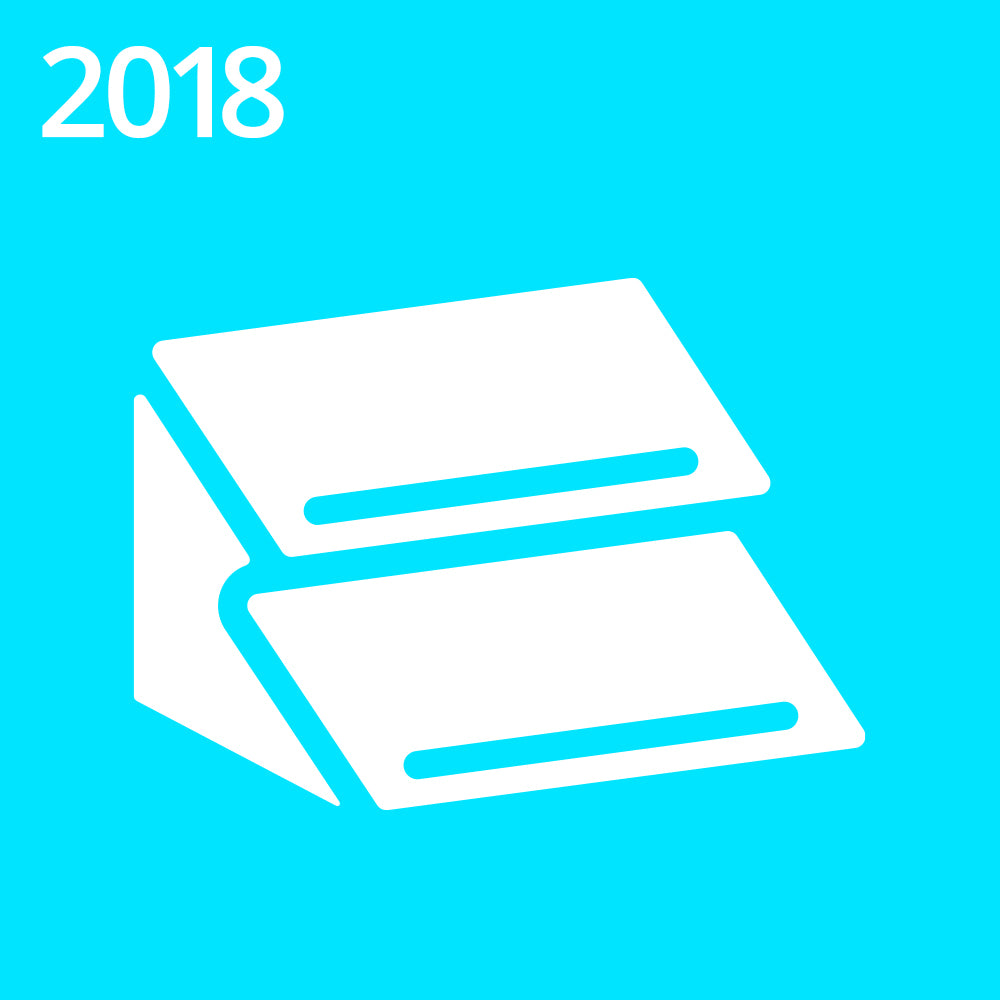 Modular Device Stands
Ultimate Support Introduces the MDS Series of Modular Device Stands. These affordable, versatile stands are embraced by musicians everywhere, and the stands are nominated for a TEC Award.